Prairie Fire Newspaper is celebrating our one-year anniversary!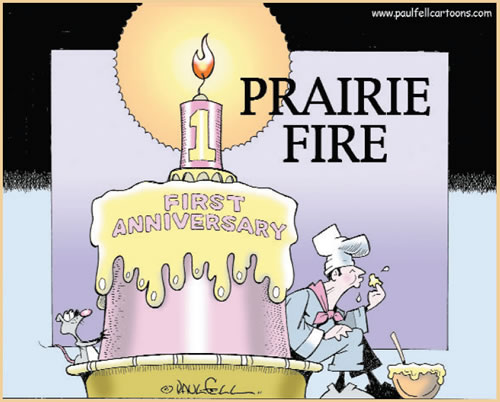 Our gratitude goes out to those who have helped us build and maintain the Prairie Fire [1] network: our contributors, advertisers, distributors, many faithful volunteers, and all of you who have given guidance and support. A special thanks goes to Oakcreek Printing who has come through for us month after month. And lastly, of course we thank our 33,000-plus readers, who will be the ultimate judge of our success.
We look forward to another year of being the progressive voice of the Great Plains!