Nebraska Public Power District's New Plan Highlights Benefits of Clean Energy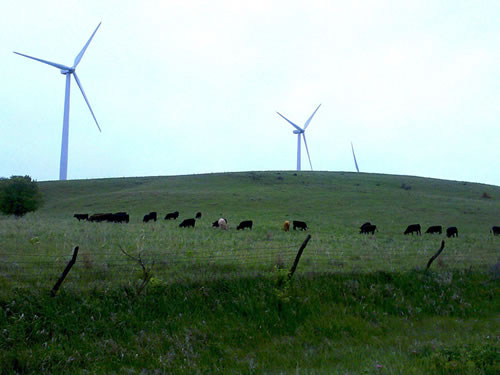 By Duane Hovorka [1]
On June 14 the Nebraska Public Power District (NPPD) board of directors approved a new Integrated Resources Plan. For more than a year and a half NPPD staff and board members have studied the many options for meeting the future energy needs of its customer-owners and the many rural public power districts and municipal utilities that buy electricity from NPPD. Those options include both supply options (new power plants, wind farms and energy storage) and demand-side management (energy efficiency, conservation and shifting loads to off-peak times).
The results are eye-opening.
NPPD modeled thousands of scenarios for getting varying amounts of electricity from existing and new power plants, energy efficiency programs and everything from coal, natural gas and nuclear energy to wind and solar. They narrowed the list to a couple dozen scenarios that would provide reliable, affordable electricity for customers, then used projections for current and future costs for the different energy sources to estimate the cost of each scenario.
NPPD staff emphasize that the Integrated Resources Plan is a roadmap, not a final decision. It provides estimates of the likely future costs of the various scenarios studied, based on what we know today. The actual decisions to build a new power plant, close an old one, invest in a wind farm or expand energy-efficiency programs will be made one by one in the future.
The analysis shows clearly that the "business as usual" approach that is now part of the Nebraska electric industry's long-range plans could cost Nebraska consumers hundreds of millions of dollars over the next 25 years. That "business as usual" approach would mean:
Keeping aging coal-fired power plants running for decades to come;
Continuing to rely on coal and nuclear power for some 90 percent of the electricity Nebraska utilities generate;
Largely ignoring the large-scale benefits of low-cost energy efficiency, wind and other clean energy sources.
Clean Energy Is Reliable and Affordable
At least one scenario studied in the NPPD analysis points the way toward a clean energy future for Nebraska. That option would result in hundreds of millions of dollars of investment here in Nebraska, create thousands of in-state jobs, keep hundreds of millions of dollars in our local economies, reduce greenhouse gas emissions by half or more and reduce asthma, heart disease and mercury pollution in our state.
The price for all those jobs, in-state investment, health and other public benefits? According to NPPD's analysis, less than one-half of 1 percent difference on a customer's electric bill compared to business as usual.
When you consider that NPPD used a very coal-friendly model to compare scenarios, the results are even more encouraging. For example, NPPD assumed that delivered coal costs in Nebraska, which have been rising by some 11 percent per year according to the U.S. Department of Energy, would grow far more slowly in the future.
The clean energy scenario—dubbed "S-11" in the draft Integrated Resources Plan—would phase out coal-fired Sheldon Station and one of NPPD's coal-fired Gerald Gentleman units at Sutherland. The other coal-fired Gerald Gentleman unit would be outfitted with the latest pollution-control devices, at a cost of hundreds of millions of dollars, to allow it to burn coal more cleanly and meet modern pollution control standards.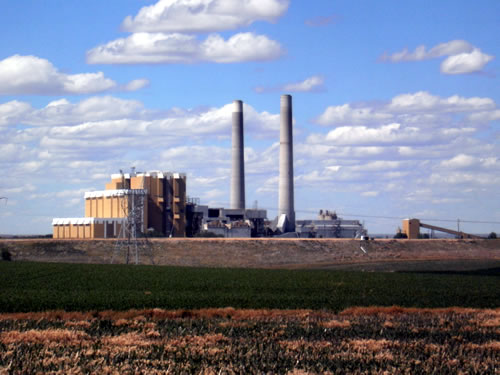 Phasing out old coal-fired power plants would substantially reduce the current risk that NPPD and its customer-owners now face should the cost of coal rise faster than expected. It would also stem the flow of hundreds of millions of dollars out of our state to buy coal from Wyoming.
Under the scenario, Cooper Nuclear Station would be upgraded by replacing the main turbine with one that would allow it to generate about 18 percent more electricity. The NPPD board has already signaled its intent to move ahead with that upgrade.
Substantial new investments in wind energy would provide electricity at a cost far lower than new coal or natural-gas-fired power plants. Those investments would provide investment and create jobs throughout Nebraska, while locking in cheap power from a source where the "fuel" is free.
The compressed-air energy storage facility in western Nebraska that is now in the development phase would be built, providing a way to store the energy generated when the wind was the strongest for times when the wind dies.
This clean-energy alternative would provide reliable, affordable energy at essentially the same price, and at a lower risk, than the current business-as-usual approach. It would also deliver a long list of public benefits all across Nebraska.
Wind Is Cheap Energy
The NPPD analysis confirms that falling wind energy costs have made it so affordable that it cannot be ignored. The three lowest cost alternatives identified by NPPD all include NPPD's "high-wind" scenario, and they are significantly less expensive than similar scenarios that exclude substantial new wind resources. The IRP estimates the net present value of the high-wind scenario (versus a low-wind scenario) of around $200 million over 25 years.
Under the "high-wind" scenario, NPPD would acquire substantially more wind than is currently planned—instead of NPPD's current goal of reaching 10 percent of native load from renewable energy by 2020, NPPD would be shooting for at least 15 percent wind by 2020, and adding at least 65 MW of wind capacity per year to reach that goal.
New wind power purchase agreements are currently being offered at below 3¢ per kWh, which is competitive with NPPD's existing generation resources and much cheaper than new coal, natural gas or nuclear power plants.
The federal tax credit for wind was extended through the end of 2013, but it is uncertain how long and at what level those federal incentives will continue. By not locking in wind contracts before those tax credits expire, NPPD is losing an opportunity to lock in inexpensive wind energy for the next 20 years.
Managing Demand
Nebraska Public Power District's draft Integrated Resources Plan (IRP) highlights the important benefits that energy efficiency and load management can provide to NPPD and its customers. The utility industry has long said that managing demand is the cheapest way to meet energy needs, and the NPPD analysis confirms that.
The three lowest cost alternatives identified all include NPPD's "high-efficiency" scenario, under which NPPD would substantially increase its investment in customer energy efficiency. The alternatives that include more efficiency are significantly less expensive than similar alternatives that assume less commitment to managing NPPD's demand.
In fact, NPPD's analysis says the value of the high-energy efficiency scenario (versus the low-efficiency scenario) would save NPPD customers about $130 million over 25 years.
NPPD has a substantial system in place that uses incentives for rural wholesale customers to schedule irrigation loads and allows the utility to shut electric motors off when needed to meet the demand with existing power plants. NPPD staff say the result is that NPPD needs to have about 600 MW less capacity on hand to meet the highest peak load for the year. Without the system, NPPD would need to have a whole new power plant in place to meet all that demand for electricity.
There are many more opportunities for NPPD, including controls that would spread out the heavy air-conditioning load in the summer, give customers real-time information to help them reduce their electricity use and make much more efficient use of electricity by upgrading lighting systems and weatherizing homes and businesses.
Solar Poised to Grow
NPPD's new IRP notes that solar energy has the potential to provide significant amounts of renewable energy, but also notes that solar photovoltaic (PV) is currently more expensive than wind energy.
NPPD's demand peaks in the summer, when air conditioners kick in to deal with hot summer days and irrigation pumps kick on to deliver water to thirsty crops. As the cost of solar energy continues to fall, solar PV—which delivers the most energy on those long, sunny, hot summer days—seems well positioned to help meet those NPPD summer peaks. Solar should prove to be a "high-value" source of energy, possibly replacing some natural gas and other peaking units with reliable power on sunny summer days.
One of the "action items" identified in the IRP is to "continue to evaluate the costs and benefits of renewable options including distributed photovoltaic solar."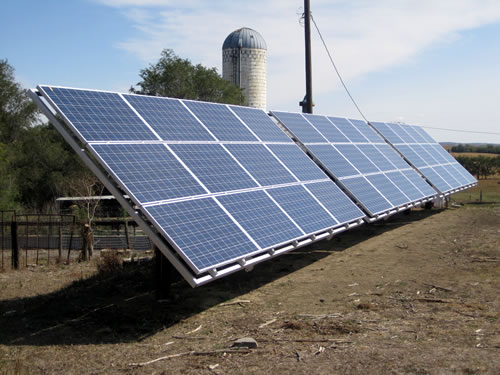 Starting Now
NPPD's new Integrated Resources Plan includes a list of signposts and action items that NPPD will undertake as it moves forward, armed with the careful analysis included in the IRP.
In a letter to the NPPD board about the Integrated Resources Plan, the Nebraska Wildlife Federation urged the board to "start now to take actions that would implement some of the money-saving alternatives identified in the draft IRP." The federation said the things NPPD could do, this year, to move it toward a reliable, affordable clean energy future include
Start planning now to double the budget for NPPD's demand-side management programs like EnergyWise in 2014 with further increases to follow. The board could also begin a discussion with NPPD's municipal and rural wholesale customers on how NPPD can restructure the payments made to wholesale customers that implement demand-side man- agement programs, so those wholesale customers retain a share of the projected savings in a way that clearly rewards the wholesale customers most interested in implementing the programs.
Start now to acquire substantial new wind-energy resources, in order to meet the more rapid acquisition targets identified in the IRP as least-cost alternatives. Nobody knows how much longer the federal Production Tax Credit for wind will continue, so NPPD would be wise to acquire wind now when it is still available at lower cost.
Continue efforts to invest in and test solar energy, including testing how solar PV might help meet irrigation loads.
Start the transition planning now for the retirement of Sheldon Station. That plan should include career transition plans for NPPD employees, a transition plan to make the best use of the transmission capacity in place and a transition plan to help the communities in the area adjust to the inevitable changes.
Continue NPPD's work to assess and develop the Compressed Air Energy Storage facility. 
Moving Forward
The potential benefits for all Nebraskans of a clean-energy future are huge. The affordability of the clean-energy options identified in the NPPD Integrated Resources Plan is very encouraging. What is missing is the clear will to act.
In May the NPPD board heard from Nebraska Generation and Transmission and a few of NPPD's rural public power districts, who expressed opposition to NPPD increasing its commitment to wind and energy efficiency. Ironically, despite the comprehensive analysis by NPPD staff, the low cost of recent wind energy contracts and the clear track record of energy efficiency programs, they remain skeptical of a clean-energy strategy that would return huge benefits to rural Nebraska.
That skepticism, expressed by some of NPPD's key wholesale customers, is a primary reason why NPPD's management and elected board of directors have taken a cautious, go-very-slow approach to clean energy.
Individual Nebraskans, of course, have long been convinced that clean energy is the way to go. Poll after poll, survey after focus group continue to show that, by very large majorities, Nebraskans think the public power utilities they own should be moving faster and further to embrace wind, solar, energy efficiency and other clean-energy solutions.
The information included in the new NPPD Integrated Resources Plan should be a clear wake-up call that the clean-energy future that Nebraskans overwhelmingly support can indeed provide af- fordable, reliable electricity, substantially reduce air pollution and improve our health, stimulate jobs and investment in Nebraska and leave our children and grandchildren a public power system that is delivering on the promise of public power.