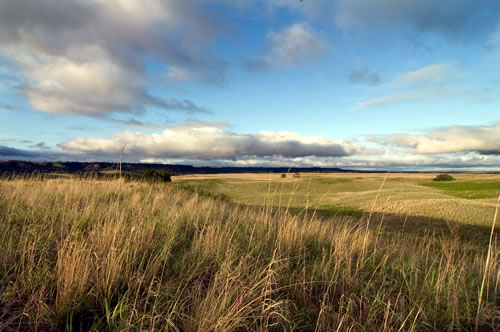 A few years before Tony Dean died he told me that the book "Grassland," by Richard Manning, was the most important book he'd ever read. Tony recalled reading the book multiple times because it was highly informative, dense with deep thought, majestic in its scope and provocative about a subject that had begun to take up more and more of Tony's life: the fate of grasslands and prairie.
Manning's book is not only a beautifully written celebration of grass and prairie, it is a daring and intelligent expose about agriculture, ecological naïveté and short-sighted greed. No writer has more effectively explained the ecological disadvantages of industrial -monoculture, the benefits of prairie and how the annihilation of prairie undermines our civility, democracy and environment.
Tony spoke of the book as if it had changed his life. It was clear Tony was a perceptive, thoughtful man. He also had a keen, lively sense of humor, and that made him a great partner in any fishing boat, I'm sure, but it was the serious subjects, such as stewardship and sustainability, that fed his soul. "Grassland" was food for Tony.
Early on Tony had worked as a press secretary for a South Dakota governor, and he'd also served as a racetrack announcer at major NASCAR events. He parlayed his special voice and his passion about the outdoors into a successful career producing and hosting radio and television programs that extolled the pleasures of hunting and fishing on the northern Plains. Among the hook-and-bullet crowd Tony became a celebrity of sorts. At some point in his broadcast career Tony began to apply his considerable skills and energy to bio-political issues and environmental themes, especially as they related to habitat for game and fish. He walked a tricky path as he courted sponsors and advertisers for his hunting and angling broadcasts while devoting more and more time on those broadcasts to conservation causes. Some advertisers turned away from Tony.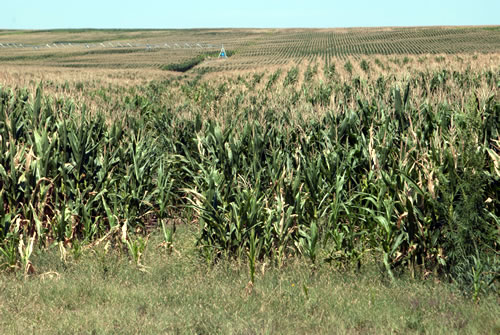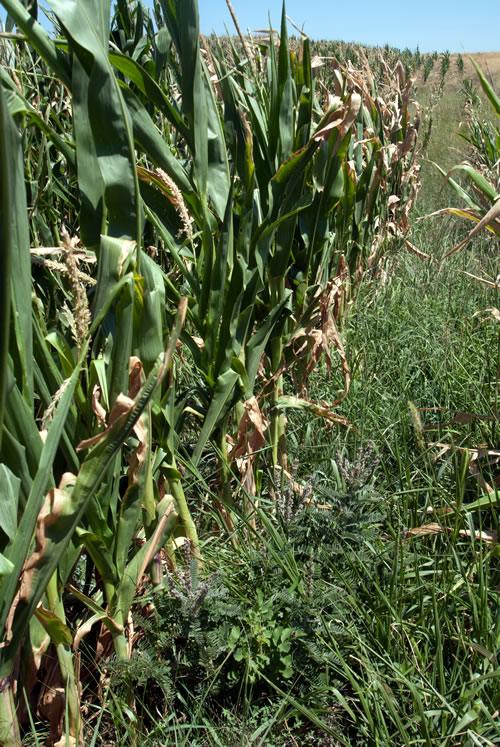 Tony's love of grasslands and prairie connected him to a new and somewhat unlikely ally, the Sierra Club. The Sierra Club had long been marginalized by South Dakota's mainstream politicians and the business community, but the club's state chapter was boldly and ambitiously promoting federal designation of a new grasslands wilderness area near South Dakota's badlands. It was not surprising they faced stubborn opposition. Wilderness proponents enthusiastically welcomed Tony to the campaign, and the well-known outdoorsman quickly became a valuable spokesperson. I remember the rich, distinct timbre of his voice as he delivered an eloquent and impassioned speech about prairie and the wilderness proposal to a conference sponsored by the Sierra Club. By then he'd developed a thick skin to endure the jabs delivered by corporations and institutions with a vested interest in industrial agriculture. Tony made some serious political enemies, but he pushed on.
His words could sting if you were on the wrong side of his perspective. Consider this excerpt from his essay titled "The Importance of Wetlands and Prairie":
It's difficult to plan for the future if you learn no lessons from the past. But if you travel the Great Plains these days, you will wonder how they came up with that name, for in spite of small towns carrying names like Blooming Prairie and Prairie City, little grass remains on a landscape where it once covered nearly all of the middle United States. The prairie fares better once you cross the Missouri River, but even here, this rich ecosystem that produces a diverse array of life, remains under siege as a federal Farm Bill helps America's biggest farmers squeeze out their smaller neighbors, and continues the erasure of the Great Plains. The prairie known as the Great Plains has been altered more than any landscape in America. …Giant agri-business companies know how to play the political game. They, more than any other group, write the Farm Bill, and the legislation they produce puts the premium on production. It isn't enough that they receive the benefit of taxpayer-supported research at land grant colleges. They see 'idle' land, as potential profit. Thus, the pressure to till more acres and drain wetlands under the guise of feeding a hungry world, even though poor countries cannot afford our bounty.
Tony was emerging as a national figure in the conservation movement when he tragically died in 2008 at the age of 67. His death was a significant loss, particularly to those trying to make headway on land-use issues in his home state and region. The grasslands wilderness proposal he promoted to protect prairie has since fallen into a state of limbo, despite being introduced in the Senate in 2010 by South Dakota Sen. Tim Johnson and being ceremoniously named in Tony's honor. Unfortunately, The Tony Dean Cheyenne River Valley Conservation Act never made it out of committee and has not been reintroduced. I wouldn't doubt that one of Tony's final outings, before he was hospitalized, was to prairie benefitting from a lesser level of public protection than wilderness designation, the Fort Pierre National Grasslands, near his Pierre, S.D. home. That grasslands area was one of his favorite places.
Since Tony's death the fate of prairie, particularly privately owned prairie, has become especially precarious. It's been documented that less than 1 percent of the nation's native tallgrass prairie survives. The grim truth is that tallgrass prairie is the most endangered ecosystem on the continent. Another sobering truth is that the temptation and pressures encouraging landowners to convert unplowed prairie on the western edges of the Corn Belt are almost irresistible. America's prairielands and prairie wetlands are being eradicated, and the rate of converting grassland to row crops is accelerating and pushing westward as corn and soybean prices remain high and grain promoters continue to expand grain markets.
Eastern South Dakota is where much prairie conversion is happening, and scientists in that state are in the forefront of exposing and documenting this situation.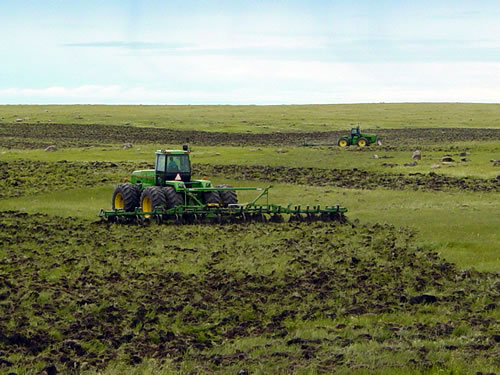 Dr. Christopher Wright and Dr. Michael Wimberly, of the Geographic Information Science Center of Excellence at South Dakota State University, released a report earlier this year that quantified the rate of prairie loss. The two researchers interpreted land cover data from the National Agricultural Statistics Service Cropland Data Layer to assess grassland destruction in the western reaches of the Corn Belt from 2006 to 2011. Their findings indicated that grassland cover in that region declined by more than 1.3 million acres in that five-year period. Wright and Wimberly concluded that this reduction was due to expansion of fields planted to corn and soybeans. Not since the 1920s and '30s, wrote Wright and Wimberly, has prairie been so rapidly destroyed.
Dr. Carol Johnston's research added more concerns for those who understand prairie's ecological importance. Johnston, a professor in the Natural Resource Management Department at South Dakota State University, studied the impact of land-use conversion on prairie wetlands, and she determined that over the past decade wetlands in the prairie pothole region have been destroyed at a rate of 15,300 acres per year. The rate of wetland destruction, cautions Johnston, is increasing.
Johnston believes that high grain prices and a dramatic drop in the number of acres enrolled in the Conservation Reserve Program, known as CRP, contributed to the conversion of wetlands into croplands.
Richard Manning's warnings in "Grassland" about vanishing prairie were published a decade or so before the more recent and rather impressive marketing successes of the industrial corn sector stimulated a dramatic expansion of corn planting. But we know the destruction of grasslands to accommodate industrial agriculture is not new. Grasslands have been steadily gobbled up by grainfields since cultivated agriculture exploded prior to World War II. There's been no shortage of studies showing the losses, and there's been ample publicity that should make people aware of these losses, including the recent escalation of loss. But there have been no lasting solutions enacted to halt conversion rates, and that must mean this ecological casualty is acceptable to our society.
In "Grassland" Manning writes, "Our culture's disrespect for its grasslands has produced an environmental catastrophe. It will be the best measure of the maturing of the American environmental movement when it begins to understand and combat this destruction."
Tony Dean is likely roaring as he watches prairie peeled away. If you gaze across the landscape, you'll see a space where Tony would have stood.