Prairie Fire has never solicited essays for specific products or services. An exception has been made in this issue for the following essay. We were curious when these large white bottles started showing up in some Lincoln, Neb., bars, restaurants and groceries. Our curiosity was piqued when one of us was offered a shot by a biker in a west Lincoln bar. We traced the roots of this liquid pleasure to the maker in Wisconsin. We invite you to enjoy the story and see if you eventually agree with our taste assessment, for those readers who are not abstinent.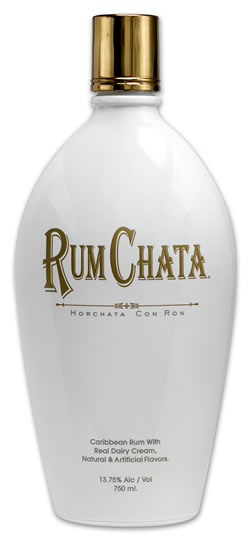 There's no greater feeling than when you develop a new product and have people you don't even know coming up to you in a restaurant and telling you how much they love your brand. With RumChata we have produced a brand that has almost universal love and acceptance.
It represents more than 90 years of experience in the distilled spirits industry. My father, Duane, started in the liquor business in 1960 and always inspired me. After I got into the game in 1976, we always shared a dream to create our own brand. Our specific industry expertise complements each other well—Dad comes from a production and bottling background, and I have experience on the sales and marketing side.
While both our backgrounds are extremely important to building a successful distilled spirit brand, we both know it's what's in the bottle that's most important. Only the best ingredients from around the world can satisfy the tastes of consumers and provide them with an experience that keeps them wanting more. That's exactly what's happening right now at Nebraska bars and restaurants such as The 501, The Fat Toad and Grata.
The inspiration for RumChata came from my years of new product development in the industry and my love of great food and drink. I discovered horchata over the years and really loved the taste and flavors. I always felt that the drink was a reminder of warm tropical breezes and relaxation—perfect images to use in creating an alcoholic beverage. When I tried mixing the basic ingredients with different spirits, rum was an instant success in perfectly complementing the flavors of the cinnamon, sugar and vanilla in the base. I knew when I blended the final formula the image was complete. When you enjoy a glass of RumChata on the rocks, you get a sense of calmness, relaxed atmosphere and the warm tropical breezes.
RumChata, is made from scratch from a unique blend of five-times-distilled Caribbean rum from Barbados, real Wisconsin dairy cream and cinnamon, vanilla, sugar and other secret flavors that come from six countries as exotic as Madagascar. Much to our delight, satisfied consumers are calling our recipe "the best tasting cream liqueur … ever."
Through social media, people are sharing their unique stories and recipes after tasting RumChata. Its versatility allows it to be enjoyed straight, as a mixer and as a food recipe ingredient. We encourage you to go to our website (www.rumchata.com) and try any of our recipes, like RumChata French Toast. In fact, professional mixologists around the country are referring to RumChata as "The Bartender's Best Friend."
Drinks called the "Tiramisu Martini" and "Salted Caramel Martini" are popular selections at white tablecloth restaurants like Grata, while a wide variety of shooters are being ordered at bars like The 501 and The Fat Toad. At home, in addition to enjoying it as a cocktail, food lovers are discovering, in addition to RumChata French Toast, the great taste of RumChata Cheesecake and Sweet Potato Casserole.
Thanks to the help of our fans from Nebraska spreading the word, RumChata earned the prestigious Beverage Information Group's Rising Star Brand Growth Award in 2010 and 2011. Following a trial rollout in 2009, RumChata is already available in 49 states.