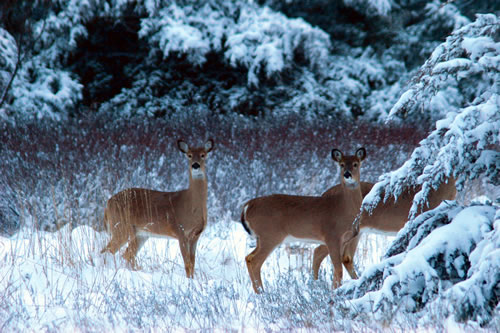 A scarlet and orange dawn this frigid morning,
Fringed by a few thin purple ribbons.
Their fragile legs broke through the ice crust
With the snapping sound of a small child
Stepping on the Styrofoam packing
Found in his box.
The deer stood motionless
And I could hear
The whoosh of their nervous breathing
As they watched me
Unravel another gift.
—J. Kemper Campbell
Image Credit: Whitetail deer, March 2006. (Paul A. Johnsgard)